I went sailing a second time this past Sunday. I have limited pictures because, well, the phone didn't make it. Fortunately, I sent a few shots out before I managed to killed it.
I started out super overheated and seasick. I take Dramamine for the seasickness, but in this case, I think the heat overpowered the Dramamine. I rowed out a bit, then came back by the boat ramp and hung out in the shade under the trees. Shade, cold water, and more meds cleared up the seasickness, so I headed back out on the lake. Once again, there was very little wind so I spent most of the time rowing. I hung out on the water for a bit, letting the last of the queasiness pass, and then, to my surprise and delight, got a little wind.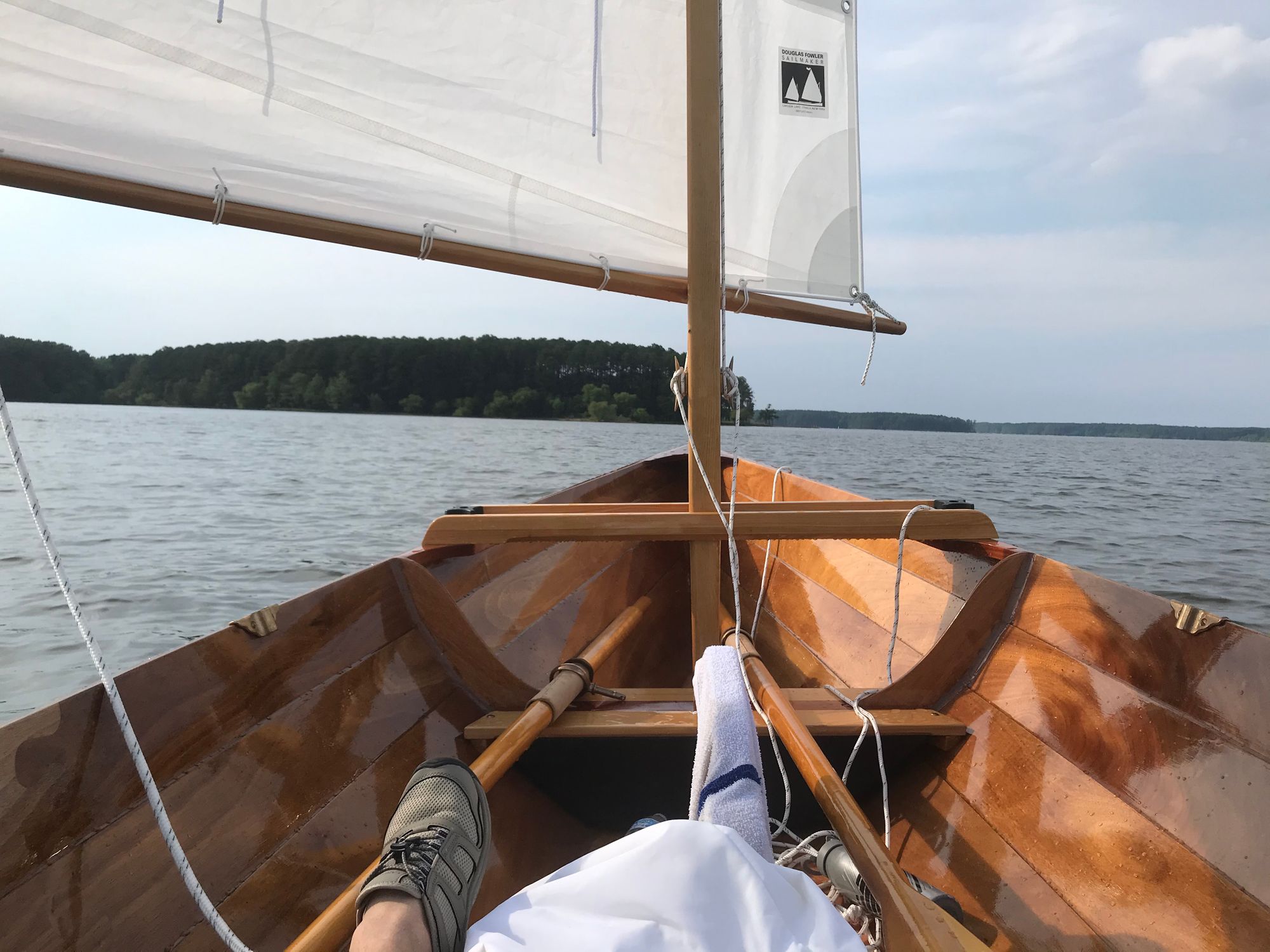 After some pleasant tooling around, the wind picked up like crazy. But of course, every silver lining has a dark cloud, and this dark cloud brought rain. I rode the wind back toward the ramp, burying the lee rail a few times as the boat was heeling so much. Heeling is when the boat leans over due to the pull of the sail. With several powerboats loading up and the rain really starting to come down, I dropped the sail, beached the boat and let the storm pass over. Since I'm not particularly good at this yet, I didn't pull the daggerboard when I beached, resulting in some damage.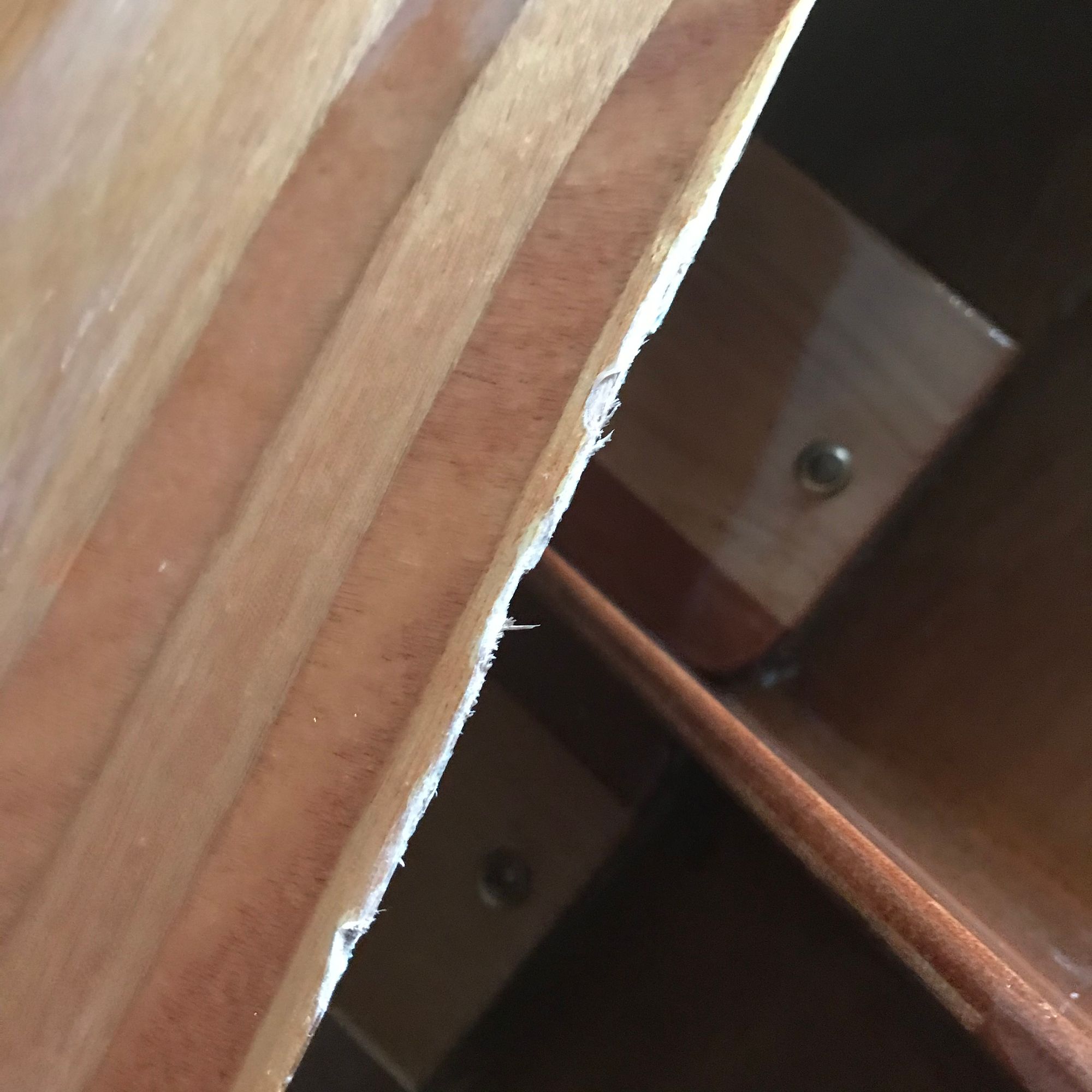 Good thing I know the shipwright and can get some repairs!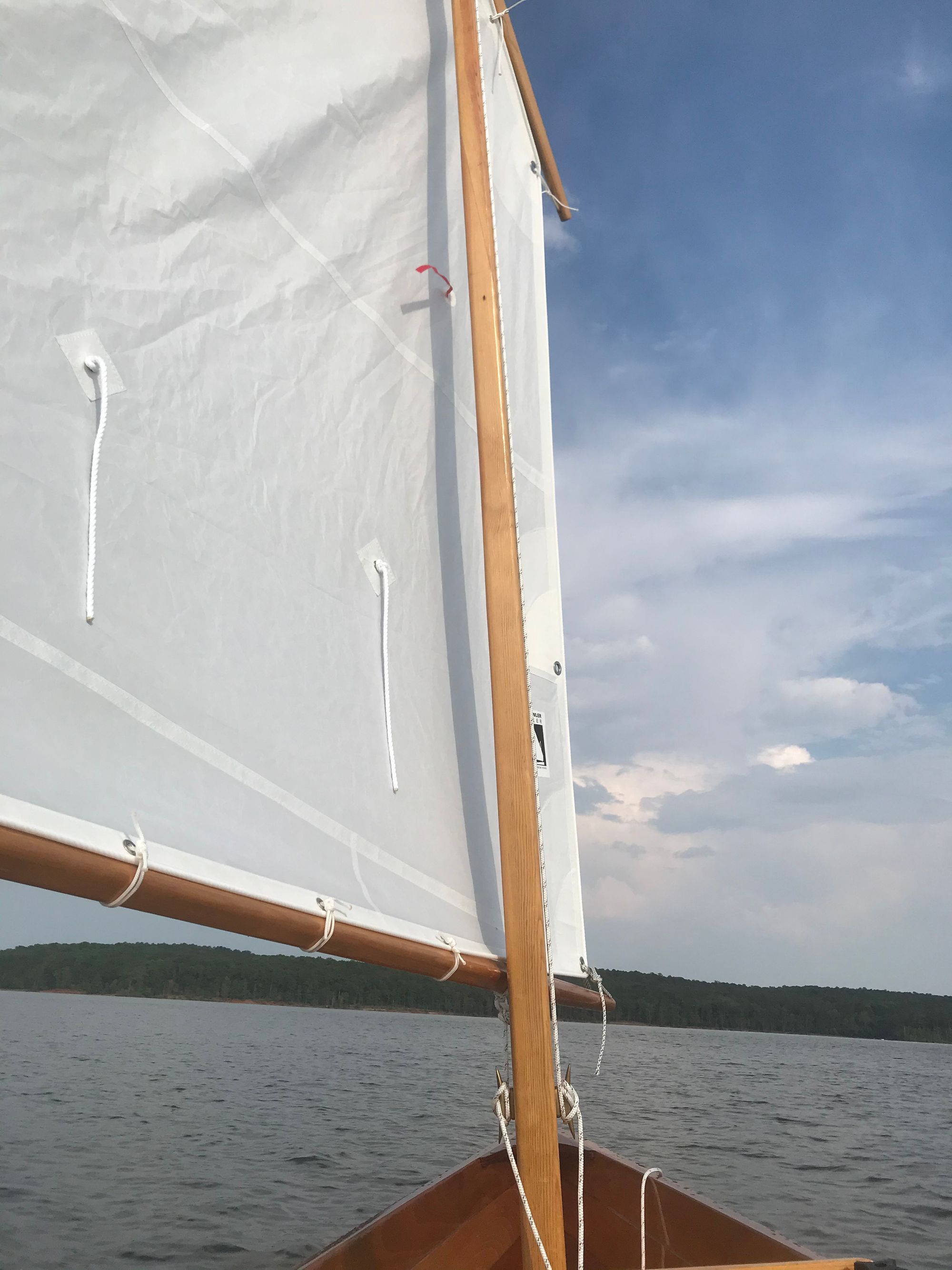 After the storm, the weather was just about perfect. The breeze was super gentle, but fairly constant. We rode the breeze out into the lake until I had to head back to get out of the park before the gates closed.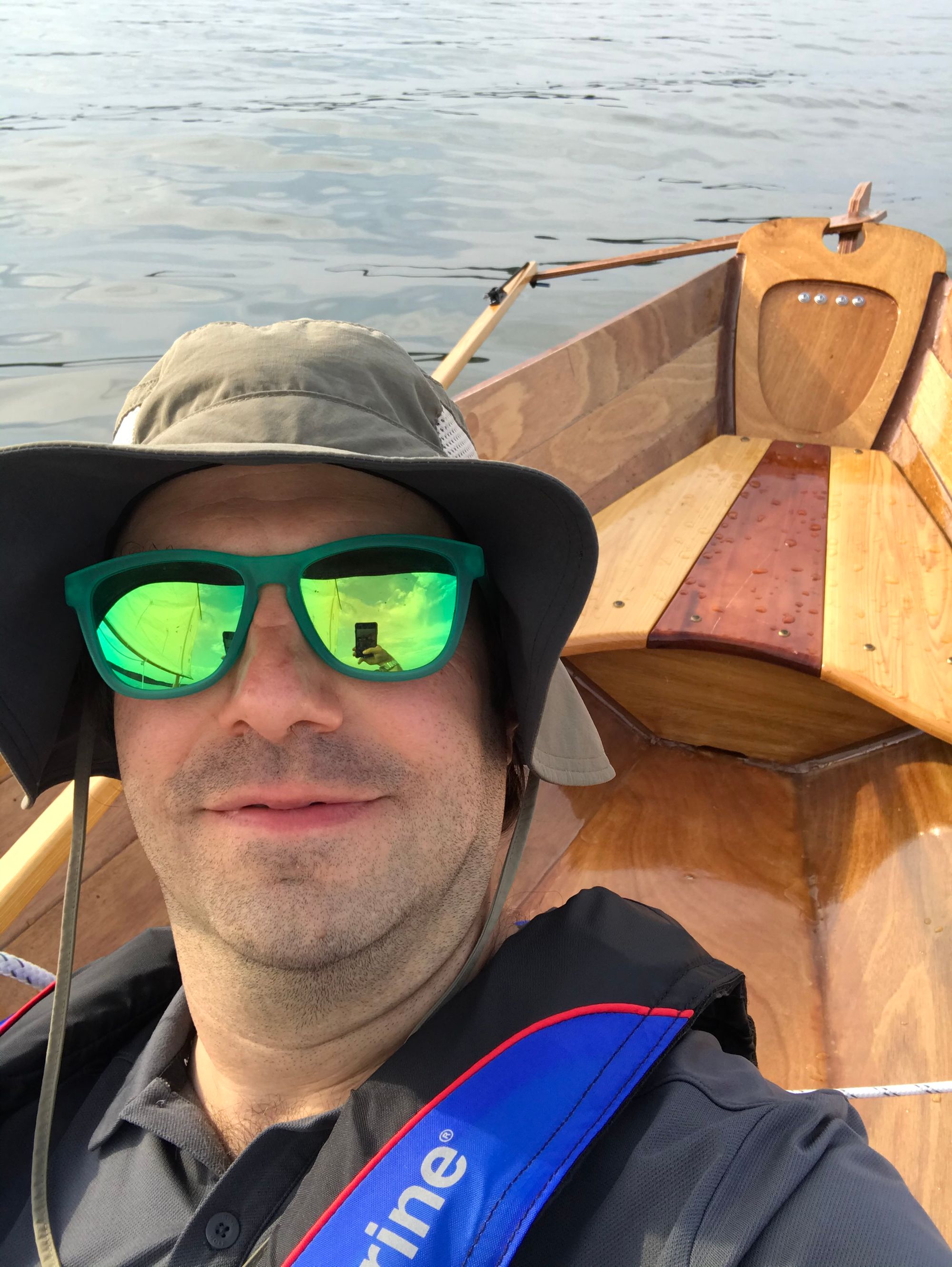 Casualties of the trip include the phone (now replaced), the daggerboard, and sadly, my sunglasses which I apparently lost at the dock without realizing it. Ultimately though, the rough start turned into a great afternoon (and early evening) of sailing.
Until next time!
PS - Hey, if you liked this, feel free to sign up below! I can't promise it'll be anything like what you read, but it'll probably be by me! :)