This weekend the wind forecast was for 10kts gusting to 20, so I definitely needed to get out in the water. I headed to Falls Lake again. I was a little concerned that the wind would be too strong, and more than that I didn't want to just sit and float, so I left the kids at home. It turned out to be a great sailing day.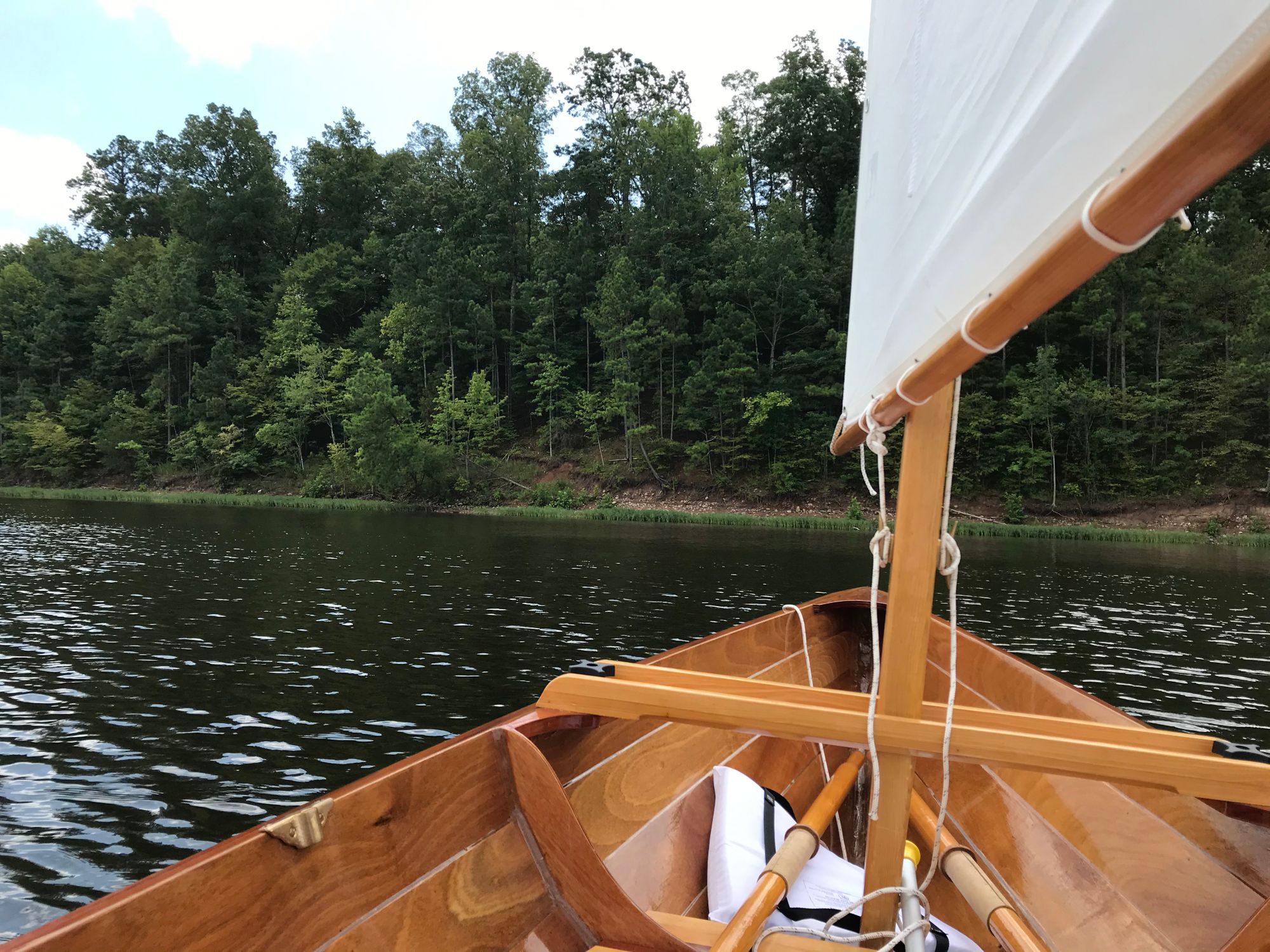 I rowed off the dock and didn't touch an oar after that. Once again I docked from under sail, and I'm still figuring that out. I have a tendency to approach the dock running before the wind, so I can't easily depower the sail when I get there. Normally you depower the sail by letting it out, but when you're on a run (that is, the wind is coming from behind the boat) you already have the sail all the way out. In that position, you have to turn the boat into the wind in order to slow down. If I approach the dock from downwind, the way to depower would be to drop the sail, which is not easy with the halyard on the mast. I have considered running the halyard to the comparatment from which I sail, but I'm not sure how to do that.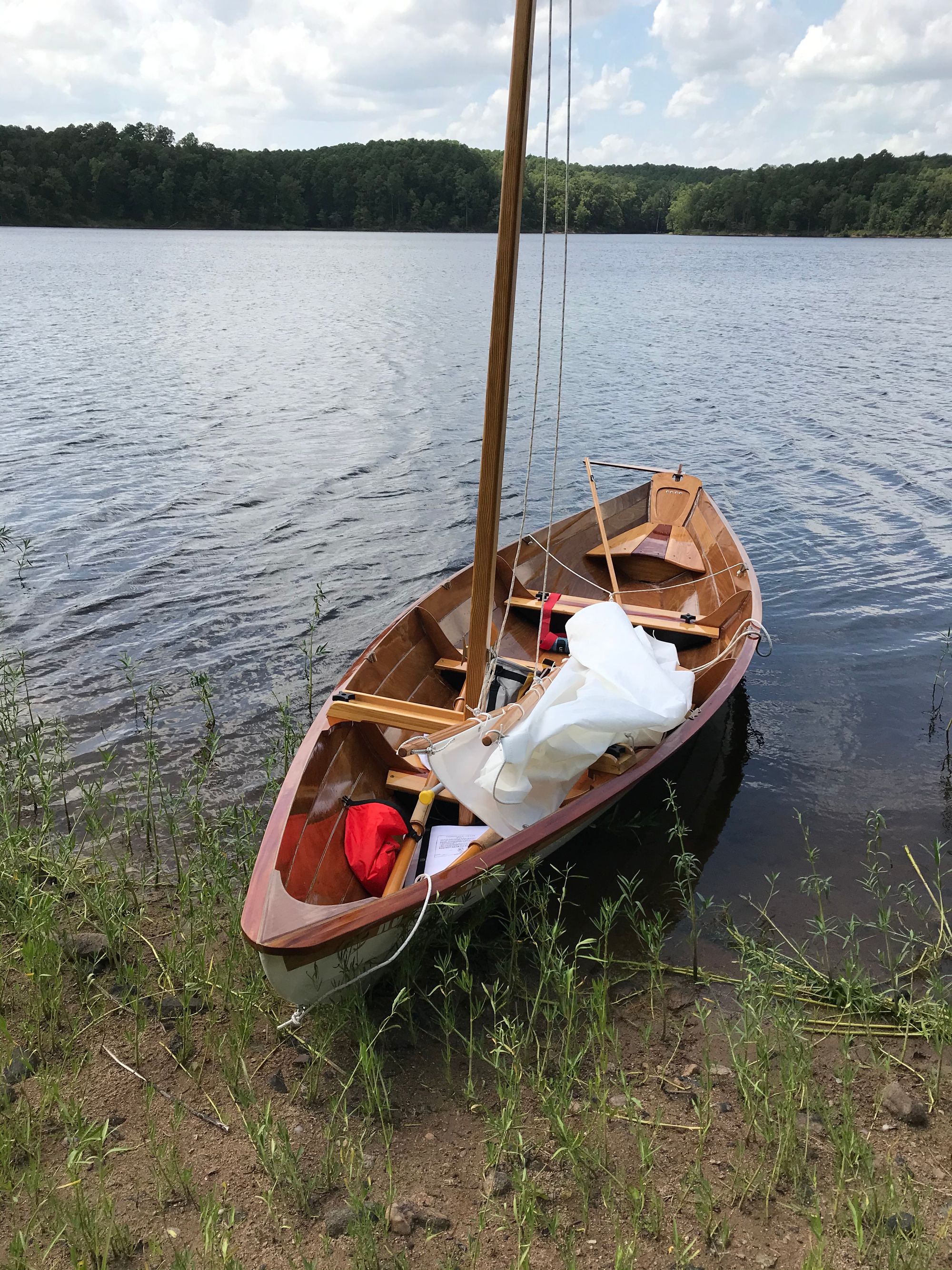 I beached the boat for just a bit to answer nature's call. Tried to put off into the wind, then realized what was wrong and put off the other way. It's a lot easier with the wind is pushing the boat off the bank.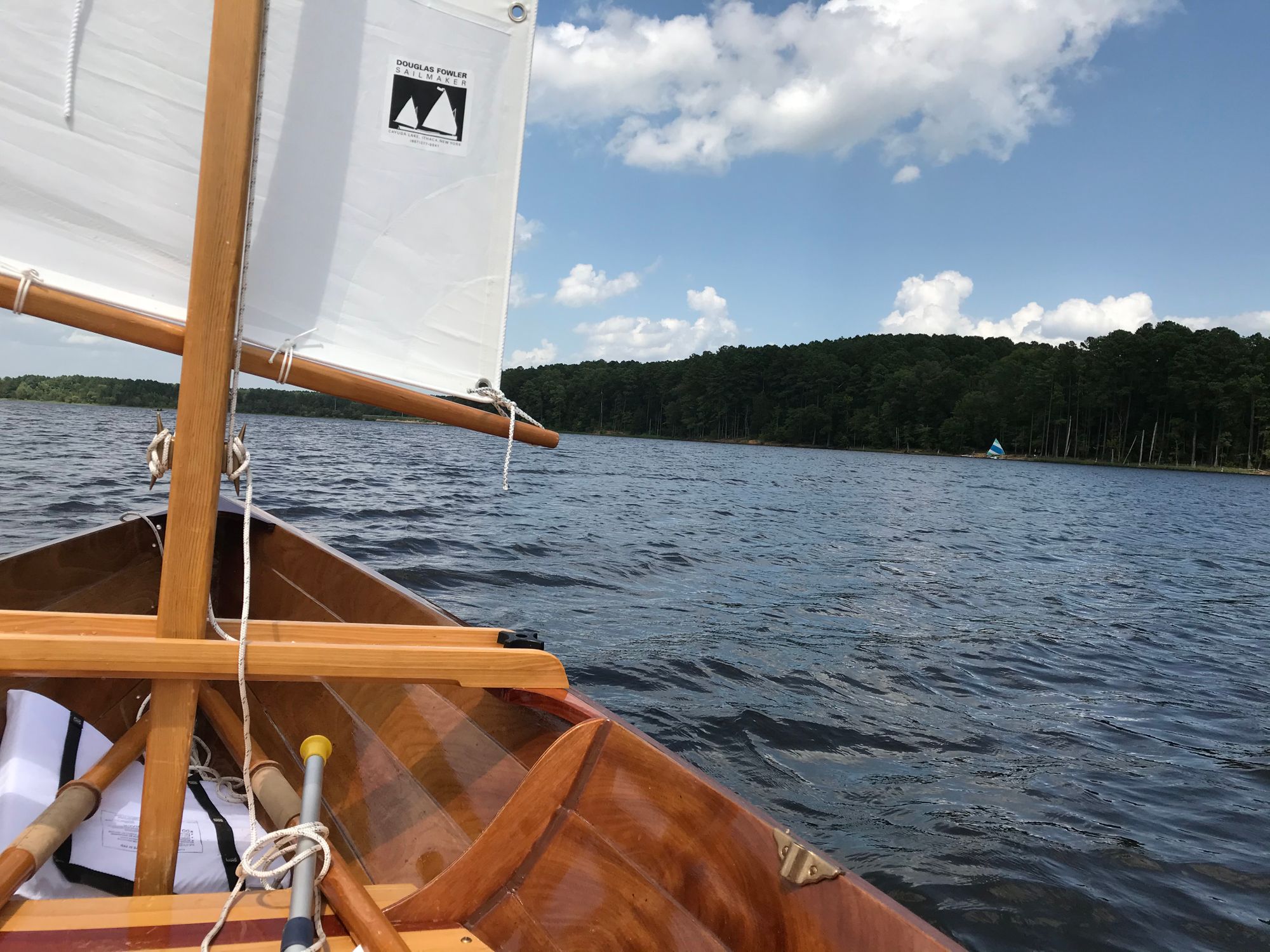 I saw another sailboat while I was out.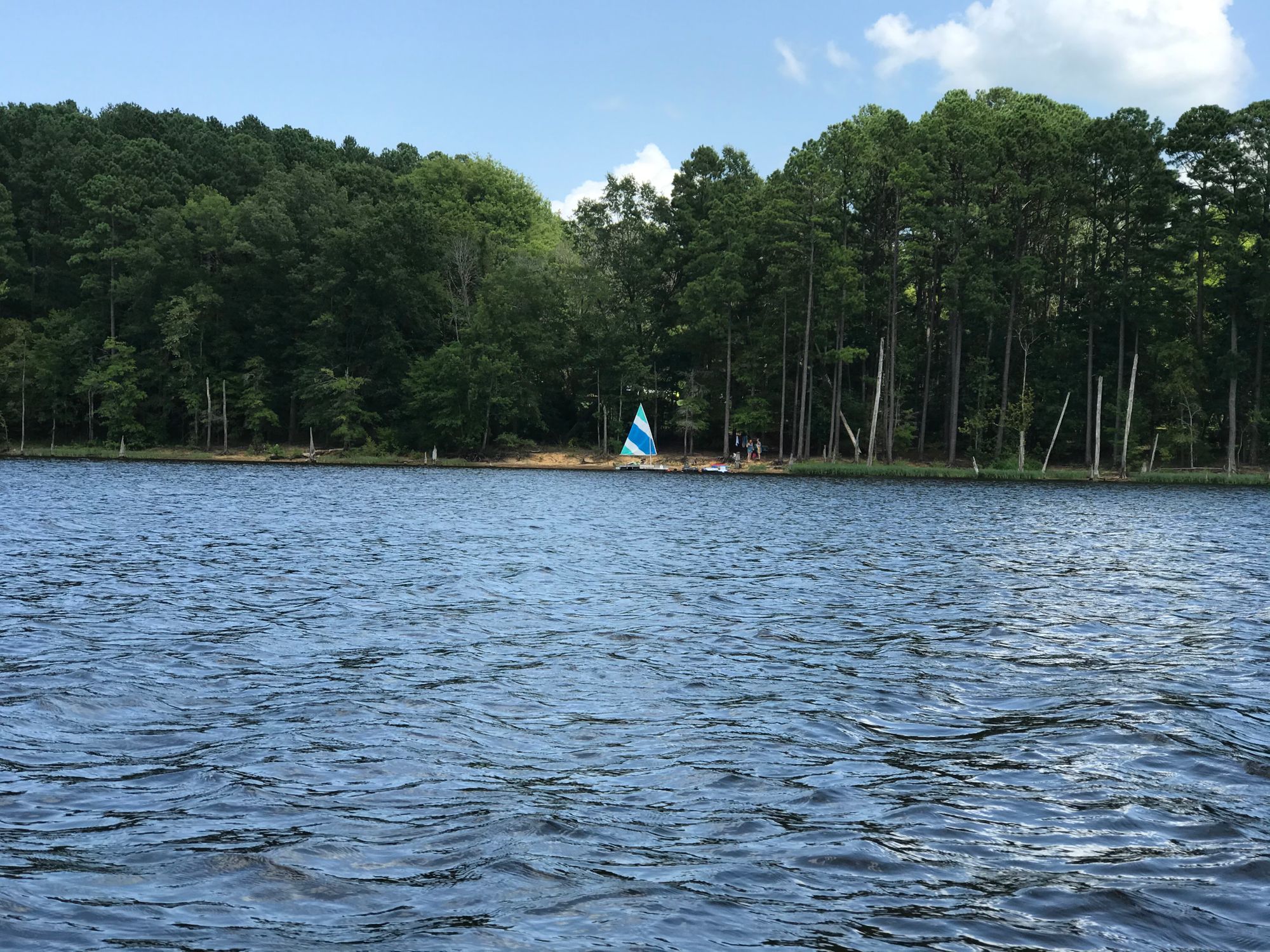 They did come off the beach eventually, and we had a brief chat before I headed back to the dock.
The only event that was out of the ordinary was when I turned through the wind (gybed) near the end of my day and dunked one rail so hard that I took on quite a bit of water. I ended up spending about 15 minutes bailing out, but it was good experience. I will have to be more careful next time.